The Music and Art of Venice
with
Peter Medhurst & Thomas Abbott
8 days from £1,499 departing 23rd January 2013

Day 1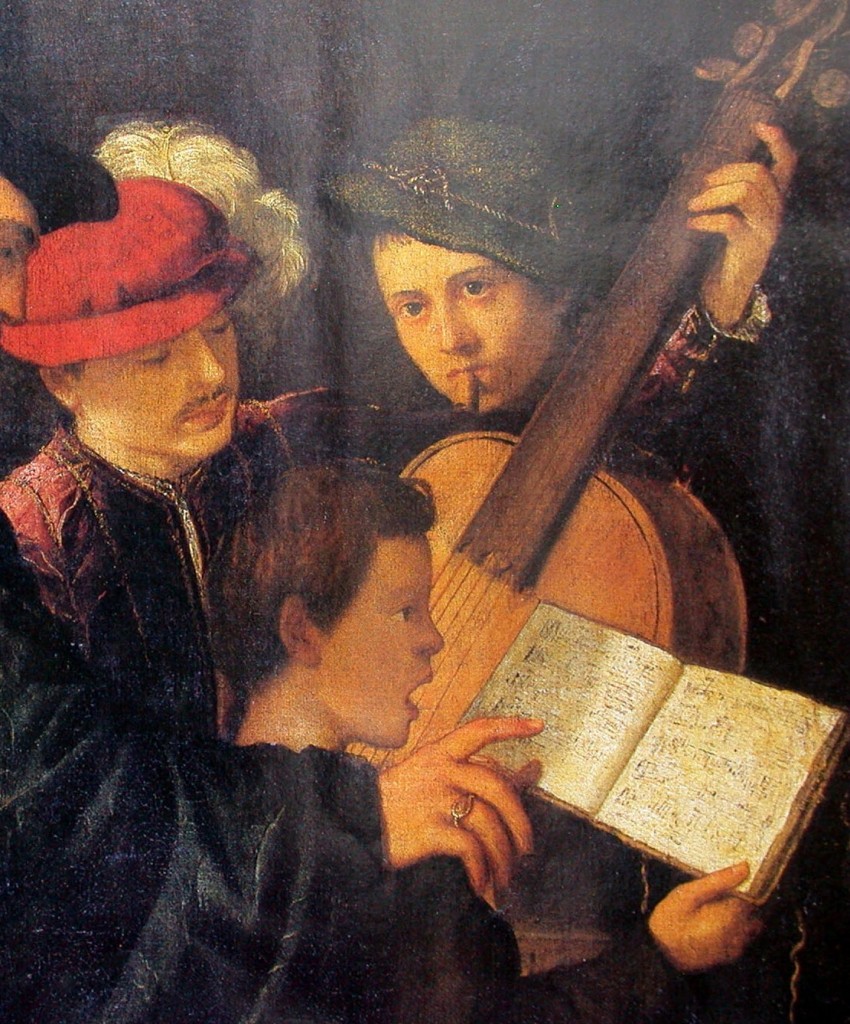 We meet at Gatwick Airport for our direct scheduled British Airways flight to Venice. On arrival we are met by Thomas Abbott our tour manager, and transfer by boat to the centrally located 3* Hotel Ala in Venice, where we stay seven nights. A welcome dinner is included at a carefully selected restaurant close to our hotel this evening, and the remaining six nights are on bed and breakfast basis.
Day 2

After breakfast we have an introductory talk entitled 'Introduction to the world of Venice and its history' by Peter Medhurst. We then visit the Accademia Gallery with its wonderful collection of Venetian art from the 14th to 18th century including works by Titian, Carpaccio, Tintoretto and Veronese. We then visit the Ca' d'Oro – the House of Gold, one of the most beautiful Gothic palaces on the Grand Canal and home to an excellent art collection including works by Titian and Francesco Guardi.
Day 3


This morning, our introductory talk is entitled 'Vivaldi and the Ospedale'. Subject to availability we visit Ospedale della Pieta, a convent and music school for orphaned girls,
 Vivaldi was a director in the early 18th century. We continue to the Ospedale San Lazzero dei Mendicanti, one of several churches in Venice that provided musical education for impoverished young girls. We then visit the Neo-Classical Chiesa di San Maurizio. Rebuilt twice during its history, the standing structure dates back to the early 19th century, and is a fine example of Neo-Classical architecture. We visit the Ca' Rezzonico this afternoon, a museum dedicated to 18th century Venice. Subject to authorisation, we enjoy an organ recital by Peter Medhurst in one of the churches visited today.
Day 4
Our after breakfast talk introduces us to Monteverdi and his connections with St Mark's. This morning we explore St Mark's Square, described by Napoleon as 'the finest drawing room in Europe'. Here we visit the Basilica of St Marks which was built in the 10th century to house the body of St Mark the Evangelist. This afternoon we visit Palazzo Ducale, founded in the 9th century and the official residence of each Venetian ruler.
Day 5
After breakfast we have an introductory talk entitled 'Island of San Michele and its musical connections'. Today we enjoy a full day private boat trip to the neighbouring islands just off Venice. We visit Murano, the island famous for its glass making. Then on to Burano, the most colourful of the islands with brightly coloured houses, such as the well known Casa Bepi, lining the waterways and easily recognisable from the tilting tower of its church. Our final stop, Torcello, is a complete contrast; barely inhabited, the central piazza and its ancient buildings are a haunting reminder of a bygone era. We also visit Isola di San Michele, Venice's cemetery where we see the graves of Diaghilev and Stravinsky.

Day 6
Our morning introductory talk is entitled 'Music and Art in the 20th century'. We then visit the Peggy Guggenheim Collection in the Palazzo Venier dei Leoni on the Grand Canal. Home to the most important collection in Italy of European and American art of the first half of the 20th century, we see works from Picasso, Mondrian, Dali and Pollock. During the afternoon we take an included guided tour of the historical La Fenice Opera Theatre which dates back to 1789. This evening we enjoy a classical concert at the San Vidal Church, by the 'Interperti Veneziani' group.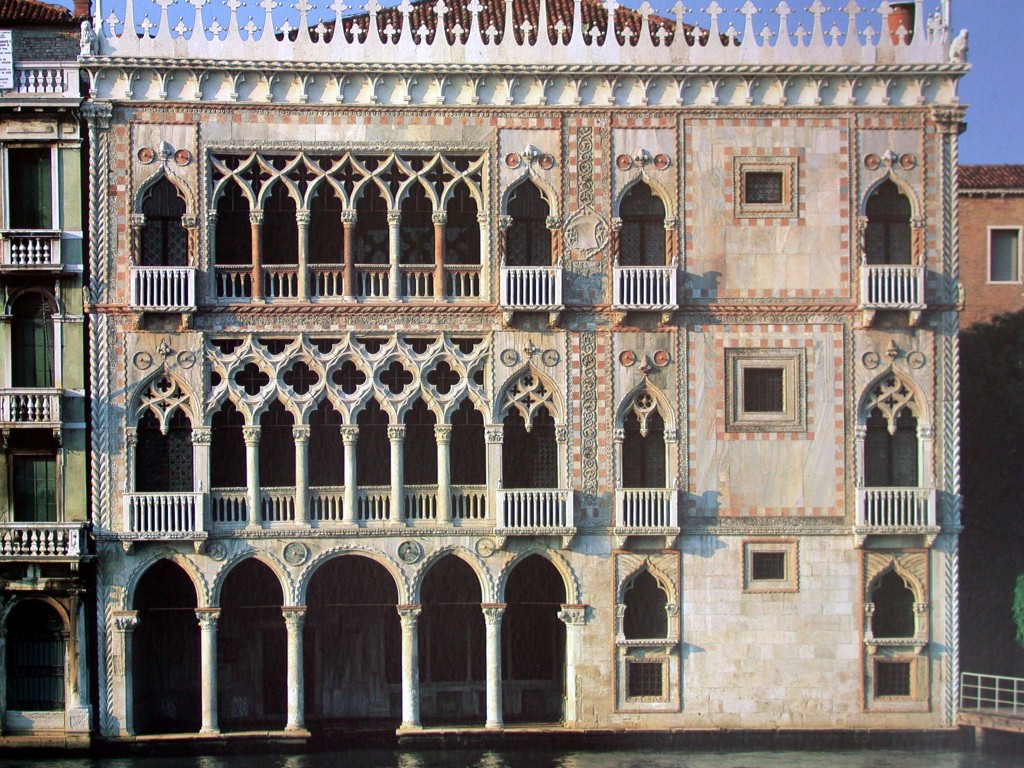 Day 7
We travel by coach to Vicenza. Our guided tour on arrival concentrates on the architecture of Andrea Palladio whose 500th anniversary was celebrated in 2008. It begins with the domed and porticoed Villa Rotunda (exterior view only), the most famous of Palladio's buildings, and continues to the great Palladian city centre of Vicenza for a tour of a number of his palaces and civic buildings including the Teatro Olimpico, Europe's oldest surviving indoor theatre designed by Palladio in 1579, and the Basilica Palladiana.
Day 8
After some time at leisure in Venice, we transfer by boat to Venice Airport for our direct scheduled Britsih Airways flight back to Gatwick.
NB:- Please note that Tailored Travel reserves the right to alter the above itinerary if required for operational reasons.
______________________________________
The music and art specialists
Peter Medhurst is well-known in the world of the arts as a singer, pianist, scholar and lecturer, who in addition to his appearances on the concert platform and in the lecture hall, sets aside time to devise and lead tours abroad for small groups of art and music connoisseurs.  His particular interests are centred on the music, art and history of Vienna, Salzburg (with its strong Mozart link), Berlin, Halle (Handel's birthplace), Dresden, Venice, and Delft (with its Vermeer and 17th century Dutch School connections) and over the years Peter has worked for a number of companies including Travel Editions, Cox and Kings, Heritage Travel and Tailored Travel.
Thomas Abbott graduated in Psychology and Art History at Carleton College, Minnesota, and studied at the Louvre School of Art History in Paris. 1987 he moved to Berlin leading tours in Germany, specialising, of course, in the German capital. While in Berlin, Tom commenced and completed his graduate studies in the history of art and architecture, focusing particularly on the art of the Italian and German Baroque.
______________________________________
Features
• All excursions, entrance fees & guided tours included
• Centrally located hotel
• Welcome dinner included
• Introductory talks by Peter Medhurst on days 2 – 6
• Included classical concert on Day 6
• Professional tour manager
• Direct scheduled BA flights from Gatwick to Venice
• Return boat transfers in Venice between the airport & hotel
What we will see
• Accademia Gallery
• Ca' d'Oro
• Ospedale della Pieta
• Ospedale San Lazzero dei Mendicanti
• Chiesa di San Maurizio
• Ca' Rezzonico Museum
• St Mark's Square & the Basilica
• Palazzo Ducale
• Boat trip to the Islands of the Venetian Lagoon
• Peggy Guggenheim Collection
• Guided tour of the La Fenice Opera Theatre
• Classical concert at San Vidal Church • Vicenza – city tour & Villa Rotunda
______________________________________
Accommodation
We stay seven nights at the centrally located 3* Ala Hotel in Venice (www.hotelala.it). Located only a short stroll from St. Mark's Square, the hotel has a bar, whilst all rooms are en suite and feature air conditioning, television, telephone, hairdryer and a minibar. A welcome dinner is included at a carefully selected restaurant close to our hotel on the first evening, and the remaining six nights are on bed and breakfast basis.
Extras to the tour
• Insurance £36 • Single supplement £149 • Gratuities
Flight details may be subject to change. Price based on twin share. Minimum numbers required. Normal booking conditions apply.
______________________________________
Contact
For booking forms and further information contact Tailored Travel
Tel: 020 7064 4970
Email: info@tailored-travel.co.uk
Any air holidays and flights are ATOL protected by the Civil Aviation Authority. Tailored Travel's ATOL number is 5605
______________________________________
You may download the application forms by clicking on the link below: