Opera at Glyndebourne
A lavish musical tour to Sussex to see Glyndebourne's productions of
Massenet's Cendrillon (Cinderella) & Verdi's La Traviata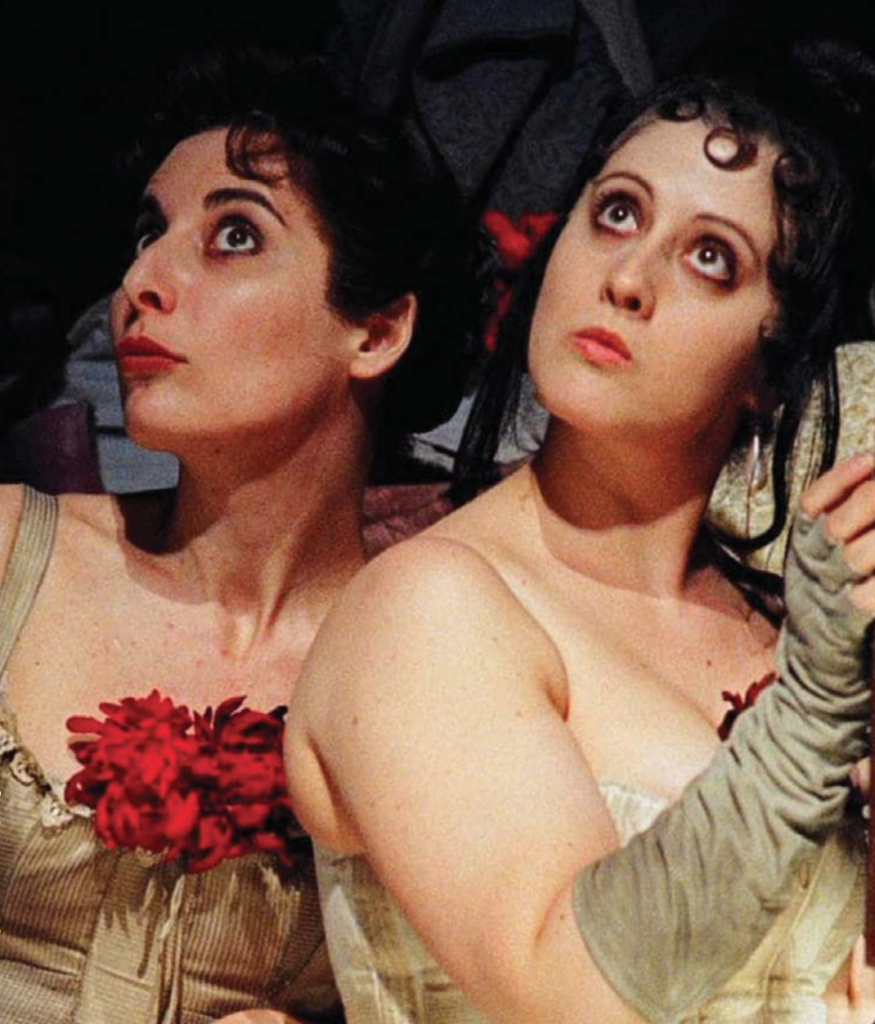 Peter Medhurst | music expert
& friends, including Jeremy Limb | pianist
5 days from £2,099 • Departing 18th October 2018
---
Introduction
From the moment that John Christie put on The Marriage of Figaro in his newly built opera house in Sussex in 1934, the name Glyndebourne has become synonymous with musical excellence in the field of opera, not just in England but the world over. Every year opera enthusiasts clamour for tickets to attend Glyndebourne's latest and forward looking productions, and attending the Sussex opera house is one of the high points in English cultural life.
Using the magnificent 5* Grand Hotel in Eastbourne as a base, Peter Medhurst's latest musical odyssey centres on two operas that are being presented at Glyndebourne in October 2018: Cendrillon (Cinderella) by Jules Massenet and La Traviata by Giuseppe Verdi. As well as attending the operas at Glyndebourne followed by dinner in its Leith run restaurants, Peter introduces and discusses the operas in his morning talks, preparing everyone for the evening performances. Surrounding these events, are excursions to towns and country houses, exclusive guided tours, lectures and private concerts. Lunches and dinners with wine are also included.
---
Itinerary
---
Day 1
Meet the coach in London, visit Penshurst Place, check-in at the Grand Hotel Eastbourne, private drinks reception, dinner
Our Glyndebourne odyssey begins in London at 10.30am when we meet our executive coach. En route to Eastbourne we visit Penshurst Place in Kent (right0, one of the finest fortified manors in England and home to the Sidney family for over 450 years. The 14th century Great Hall is the architectural gem of the building and this – as well as other important rooms – will be seen on our special private tour. We follow this with an included lunch in the restaurant at Penshurst Place. We then travel on to the 5* Grand Hotel in Eastbourne for a four night stay.
With its uninterrupted views of the sea and surrounded by ornamental gardens and tennis courts, the Grand Hotel is one of the most magnificent Victorian hotels in the country. Completed in 1875, but totally refurbished and modernised in 1999, the hotel dominates the beautiful shoreline of King Edward's Parade. Over the years, its visitors have included Winston Churchill, Charlie Chaplin, Arthur Conan Doyle and King Constantine of Greece. Also, Claude Debussy completed his three symphonic sketches for orchestra La Mer in Suite No 200 at the hotel, in 1905. A private drinks reception in the lobby of the hotel will be followed by dinner in the restaurant.
---
Day 2
Morning opera lecture, visit to Charleston Farmhouse, lunch, opera performance, dinner
Giuseppe Verdi (1813-1901)
The morning begins after breakfast with a lecture by Peter on the opera that is being performed at Glyndebourne in the evening. After this, our coach takes us to Charleston Farmhouse, in Firle, which is famous for being the country meeting place of the Bloomsbury Group. The story begins in 1916 when Virginia Woolf suggested that the painters Vanessa Bell (left) and Duncan Grant make the farmhouse their country home. 'It will be an odd life' she wrote 'but . . . it ought to be a good one for painting.' Charleston is an example of Bell's and Grant's decorative style within a domestic context and represents the culmination of 60 or more years of artistic creativity. After lunch, we transfer to nearby Glyndebourne to view this evening's opera performance. We have an included pre or post- opera dinner in one of the excellent restaurants in the opera house complex.
---
Day 3
Lecture on the history of Glyndebourne, a day in Lewes, tour of Anne of Cleves House, lunch, free time to explore Lewes, dinner, private concert in the hotel
The Garden Front, Glyndebourne
After breakfast, Peter presents an illustrated study session on the history of Glyndebourne and its musical associations with composers, performers, designers and directors. We then make our way by coach to spend the day in Lewes, one of the most beautiful and architecturally rich towns on the Sussex coast.
Among other things, Lewes (right) is famous for its 15th century bookshop, its Norman castle, and for being home to the townhouse of Anne of Cleves (fourth wife of King Henry Vlll). Although Anne never lived in Lewes, the house formed part of Anne's divorce settlement from Henry VIII in 1541. It now displays period furnishings, various every day domestic objects and tells the story of Lewes from the 15th century to modern times. We are scheduled for a guided tour here in the late morning, after which we enjoy lunch at a nearby restaurant. In the afternoon there is free time to explore the historic high street and you may wish to visit the famous bookshop, or perhaps explore some of Lewes's many antique stores. Afterwards we return to Eastbourne.
This evening we have an included dinner at our hotel, followed by a private concert in one of the function rooms. The music performed will be drawn from – or inspired by – the world of opera. The performers will be announced later in 2017.
---
Day 4
Morning opera lecture, free time, lunch, visit to the Towner Art Gallery, opera performance, dinner
Jules Massenet (1842-1812)
Again, after breakfast we start the day with a lecture by Peter on the opera that is being performed at Glyndebourne in the evening. After some free time to wander
along the waterfront, visit the pier, or take morning coffee in the hotel lounge, we have lunch together at the hotel.
In the afternoon we visit the Towner Art Gallery (right), an award winning contemporary art museum which has over 4,000 works by historic, modern and contemporary artists including works by Edward Bawden, Paul Nash, and Duncan Grant.
We have an introductory guided tour of the collection and then make our way by coach to Glyndebourne for this evening's opera performance. Again, we have pre or post-opera dinner at one of Glyndebourne's Leith run restaurants.
---
Day 5
Morning lecture, visit to Mayfield, organ recital, visit to The Pantiles in Tunbridge Wells, visit to Church of King Charles the Martyr, lunch, return to London
After breakfast and a summing up lecture by Peter, we make our way to Tunbridge Wells via the historic village of Mayfield. Peter was born in this village and was head chorister in the parish church of St Dunstan's. Mayfield has an interesting history. It rose in importance during the boom of the Wealden iron industry in the 16th and 17th centuries, but before that, it had connections with the Archbishops of Canterbury, including St Dunstan (909-988), who is said to have tweaked the Devil's nose with red hot tongs drawn from his forge in Mayfield Palace. Writhing in agony, the Devil is said to have leapt into the air and cooled his nose nine miles away in the spring water of The Pantiles, Tunbridge Wells. Peter is scheduled to give an organ and song recital in St Dunstan's church.
The Pantiles, Tunbridge Wells
Following on with our theme, we then make our way to The Pantiles in Tunbridge Wells to view the Georgian colonnade, the minstrels gallery, as well the famous drinking well. Perhaps we may even sample some of the health giving waters which are noted for their high iron content. We also visit the church of King Charles the Martyr (founded in 1676 and the first permanent structure erected in Tunbridge Wells) to hear Peter sample the excellent organ. We then have lunch together at Woods, a long established restaurant in The Pantiles, after which we make our return trip to London and end our journey in the late afternoon at our original meeting place.
---
 Features
Front stall seats at two Glyndebourne operas:
Cendrillon (Cinderella) by Jules Massenet and La Traviata by Giuseppe Verdi
Private concert with Peter, Jeremy Limb & friends
Organ recital by Peter in St Dunstan's church
Organ recital by Peter at the church of King
Charles the Martyr in Tunbridge Wells
Two pre or post-opera dinners at Glyndebourne
Drinks reception on day 1
Two dinners at our hotel
Included lunch every day
5* Grand Hotel in Eastbourne
All excursions, entrance fees, guided tours & gratuities included
Executive coach throughout
---
The Hotel



We stay four nights at the 5* Grand Hotel in Eastbourne (www.grandeastbourne.com). The hotel commands breathtaking views of the sea and the dramatic cliffs at Beachy Head. It is only a short walk from the pier in one direction and the glorious Sussex Downs in the other and is ideally located for our itinerary. Dinner in the hotel is included on our first and third evenings, with pre or post-opera dinners at Glyndebourne's Leith run restaurant on the other two nights. Our rooms are standard Deluxe Inland Rooms (Deluxe Side Seaview rooms and Executive Inland rooms are available at a supplement – see below). All the bedrooms have private en suite facilities and are equipped with colour satellite television, complimentary mineral water, Nespresso machine, Molton Brown toiletries, bathrobes and slippers.
---
Extras to the tour
Insurance £24
Standard Deluxe Inside single room
supplement £259
Deluxe Side Seaview or Executive Inland single
room supplement £419
Deluxe Side Seaview or Executive Inland
twin/double room supplement £100 per person
---
Bookings through Tailored Travel
Tel: 020 7064 4970     Email  info@tailored-travel.co.uk
Price based on twin share
Normal booking conditions apply
Tailored Travel's ATOL number is 5605
---
Peter Medhurst – music expert, pianist and bass-baritone

Peter Medhurst is well-known in the world of the arts as a singer, pianist, scholar and lecturer, who in addition to his appearances on the concert platform and in the lecture hall, sets aside time to devise and lead tours abroad for small groups of art and music connoisseurs.  His particular interests are centred on the music, art and history of Vienna, Salzburg (with its strong Mozart link), Berlin, Halle (Handel's birthplace), Dresden, Venice (Vivaldi's birthplace), Rome, and Delft (with its Vermeer and 17th century Dutch School connections) and over the years Peter has been associated with a number of companies including Travel Editions, Cox and Kings, Success Tours, Heritage Travel, Tailored Travel, and Voyages to Antiquity.  Peter did his training at the Royal College of Music and at the Mozarteum in Salzburg.

Jeremy Limb – pianist
Jeremy Limb is the great grandson of Sir Arnold Bax, the distinguished 20th century English composer.  Jeremy read music at Queen's College, Oxford, then studied piano at the Royal College of Music. Since leaving the the Royal College of Music he has broadcast on BBC Radio 3 as part of their Young Artists' Forum concert series; given numerous recitals round the country, and in 1997 won 1st Prize in the 18th Brant National Piano Competition. He now works as a freelance musician in various capacities – soloist, accompanist, sight-reader, repetiteur (including work for English National Opera), as well as arranger, composer and performer of all types of music including jazz/pop. He is also a writer and performer of comedy and was nominated for the LWT New Comedy Writing Award for his play 'Play Wisty For Me' – The Life of Peter Cook.
Other performers to be announced early in 2018
---